Situation
From fashion and home textiles up to technical products - textiles made of polyester are used nearly everywhere. Various features such as high viscosity, good washing as well as wear resistance or high colourfastness accompanied by a low price have supported the material on its way to popularity. Therefore with more than 56,7 Mio tons much more polyester is produced than cotton (25,7 t). Still, some properties are not wanted - low wettability or a high tendency to build up electrostatic charges for example. Those are normally overcome by hydrophile or anti-static finishing agents that have one disadvantage: they disappear over time.


© Carlos Albuquerque
Project
The project is dedicated to developing enzymatic treatments for conventional as well as bio-based and biologically degradable polyester to reduce those unwanted properties on the long-term.
Benefit
SMEs of the whole textile value chain from fibre industry via textile production and dyeing factories up to manufacturers of workwear, sportswear and outdoor clothing will be able to use environmentally friendly procedures to functionalise their products. Therefore the door to a "green polyester community" is opened.
Beteiligte Forschungseinrichtung/en:
FTB - Hochschule Niederrhein, Fachbereich Textil- und Bekleidungstechnik
Institut für Umweltbiotechnologie, Universität für Bodenkultur Wien
Forschungsinstitut für Textilchemie und -physik, Uni Innsbruck
funding: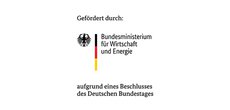 funding programme: BMWi/IGF
Project start: 01.01.2020
duration: 24 months
funding amount: 245 890 €
IGF-No. 259EN

projekt monitoring commitee:
Fibre manufacturer
Textile manufacturers
Membrane manufacturers
Textile machinery manufacturer
Enzyme developer
Textile finishing companies
Textile chemicals manufacturer