The interdisciplinary research activities of the ITM focus on the following parts of the whole process chain for textile high-tech applications:
machine-,
technology- and
product development as well as
material modelling
That goes in hand with the implementation of continuously automated, digitally networked and simulation-supported process chains with highest resource efficiency and sustainability.
The institute does extensive research and development in the field of fibre and textile-based high-tech materials and production technologies necessary for such high-tech applications. These are for example:
lightweight structures with integrated functions, suitable for respective stresses and strains
textile semi-finished products in the bio- and medical sector
adaptive sensor-actuator-networks
integrated microsystems technology
reinforcement structures for the construction industry.
CAE-cut constructions, assembly techniques for technical textiles, new developments in functional textiles as well as measuring and simulation techniques Mess- und Simulationstechniken round off the versatile research spectrum at ITM. The institute has a modern infrastructure that enables the fast development of completely new technologies and innovative products.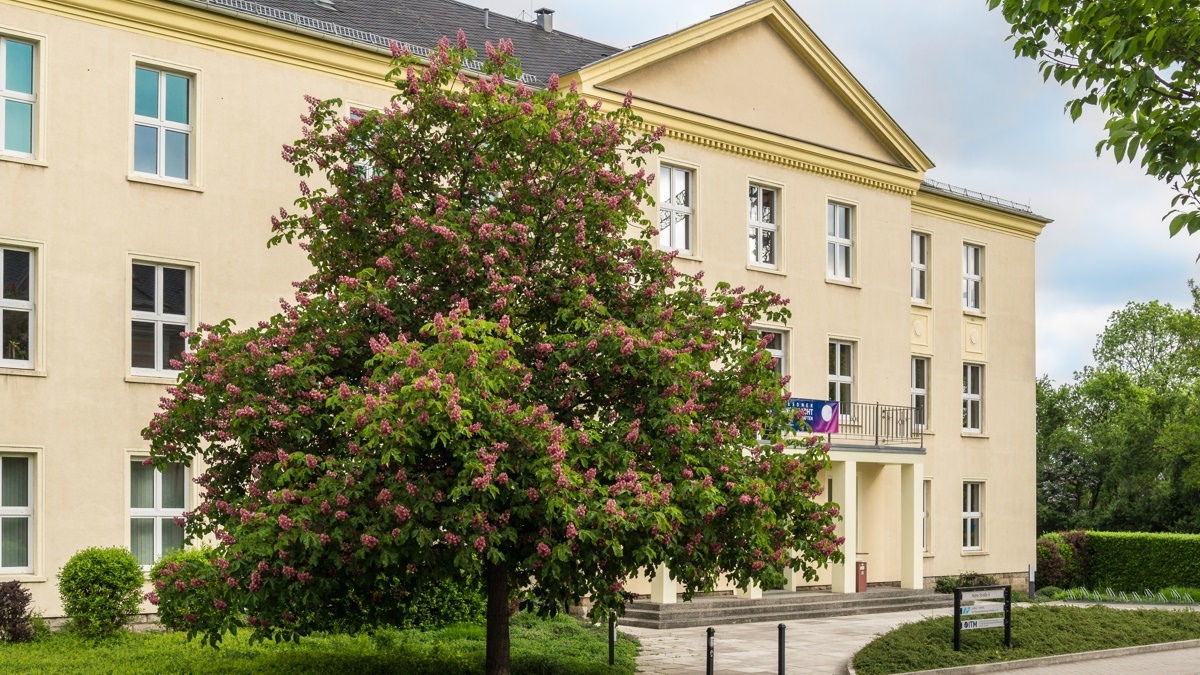 Location Hohe Straße 6 with the institute's head office and the two professorships textile technology for textile products, © ITM/TU Dresden