At the Institute for Textile Chemistry and Chemical Fibres new procedures and products around the subject of fibres are developed. Current topics such as the development of high-tech fibres (e. g. carbon and ceramic fibres) stand in the focus of research. Newly compound materials made of those fibres provide technical solutions for
automotive industry,
plant construction and
architecture.
With fibres made from renewable resources and new fibre composites made from biomaterials, at the same time environmentally friendly and economical products are made available for the market.
The ITCF develops polymers that allow the chemical modification of new fibre materials for special technical applications. Processing textile chemical issues and establishing new textile printing technologies complete the extensive service offer.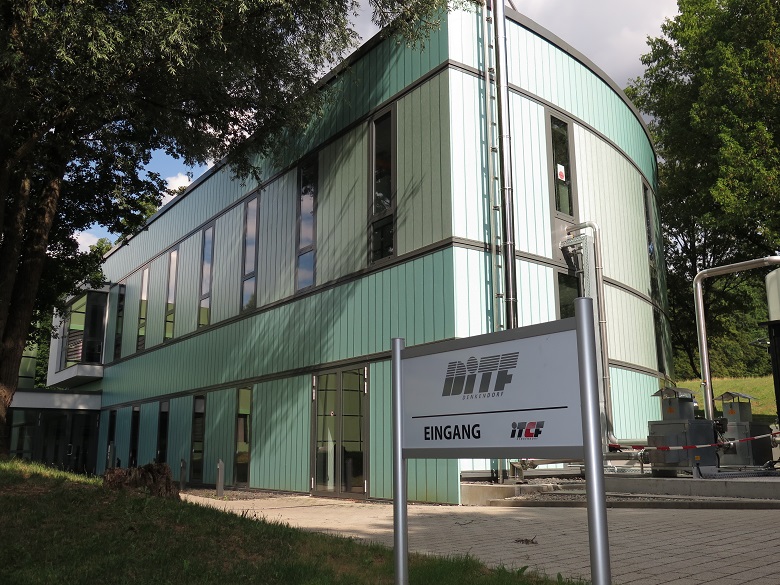 Main building ITCF Denkendorf, © DITF